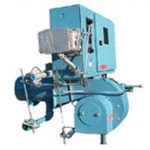 WEBSTER COMBUSTION TECHNOLOGY, LLC
Webster Combustion Technology, LLC currently located in Winfield, KS engineers and manufactures a complete line of multi-fuel burners for nearly every type of cast iron, watertube and firetube boilers along with air heaters, dryers, kilns, incinerators and many other combustion applications. Burners range in size from 10 BHP thru 2600 BHP. Working closely with all the major manufacturers of linkageless burner controls keeps Webster on the cutting edge of this technology. Webster is at the forefront and leading the way in the linkageless burner revolution. We are proud to represent Webster who has totally dedicated their organization to being The Leader In Combustion Innovation.
JB/JBS Series Burner:
Sizes range from 10 BHP to 300 BHP
Only burner manufacturer with the Purelite ignition system. Lights every time, field proven most stable pilot available
Fuels that can be burned are natural gas, propane, #2-#6 oil, digester gas, etc.
Available in linkage or linkageless arrangements using Siemens, Autoflame, Honeywell or Fireye
Burner mounted control panel is standard, remote panel optional
High swirl head w/ 10:1 turndown available on gas 8:1 turndown on oil. High turndown reduces thermal cycling, extending vessel and refractory life.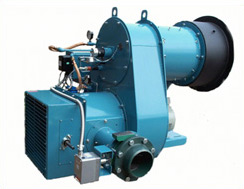 HDS Series Burner:
Sizes range from 200 BHP to 1500 BHP
For use with scotch marine firetube boilers only
Fuels that can be burned are natural gas, propane, #2 – #6 oil, digester gas, Tallow and Bio-diesel
High swirl flame offers excellent flame stability for very low NOx performance
Low NOx options available including 20, 30 and 60 PPM NOx on natural gas. Low NOx options available for LP and oil firing as well
Turndowns up to 12:1 available. High turndown reduces thermal cycling, extending vessel and refractory life
Available in linkage or linkageless arrangements using Siemens, Autoflame, Honeywell or Fireye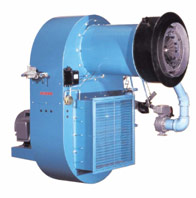 HDRV Series Burner:
Sizes range from 250 BHP to 900 BHP
Readily adapts to most available boiler and furnace front plates
Can be installed vertically, horizontally, left or right to accommodate even the most unique on-site conditions
Fuels that can be burned are natural gas, propane, #2 – #6 oil, waste oil, digester gas etc.
Available in linkage or linkageless arrangements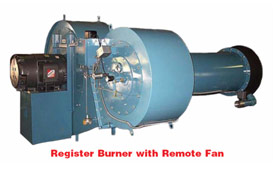 HDR-RF Series Burner:
Sizes range up to 2600 BHP
Adapts to most available boiler and furnace configurations
Can be installed vertically, horizontally, left or right to accommodate even the most unique on-site configuration
Fuels that can be burned are natural gas, propane, #2 – #6 oil, waste oil, digester gas either separately or in combination
Turndowns up to 12 : 1
Available to meet many Low NOx emission applications
Register type burner with remote fan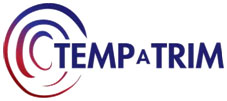 Temp-A-Trim Air Density Trim System:
Estimated fuel savings of 3%
Monitors air temperature changes in your boiler room and uses a variable frequency drive to vary fan speed maximizing efficiency
Compatible with linkage or linkageless controls
Reduces the need for seasonal burner tuning
Saves fuel and electricity, plus lowers noise levels
Available on all new or existing Webster burners