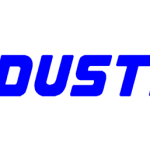 Kelden Equipment is a Manufacturers Representative for Boiler Equipment. We handle Boilers, Boiler Accessory Equipment, Boiler Parts, and related boiler room equipment to meet your boiler room needs. We represent a number of boiler manufacturers and models as listed below. Click on the Information links for the boiler brands and equipment below or contact our sales office for immediate assistance at 800-335-3366 (Ohio & Kentucky Only) or (513) 732-3434.
Our Territories Include the following:
Boiler Sales
OH – Southwestern Ohio
KY – Central Eastern Kentucky
IN – South Eastern Indiana
---

BFS INDUSTRIES:
Packaged Deaerators .005ccs – Spray/Tray/Packed Column Type – Boiler Feed Systems – Condensate Return Systems – Packaged & Unpackaged Steam/Fuel Oil Heaters – Control Panels
Information – BFS Industries
---

CAIN INDUSTRIES:
Boiler Stack Economizers – Heat Recovery Systems – Air to Liquid – Waste Temperature 300ºF to 2,000ºF
Information – Cain Industries
---

CHEMINÉE LINING:
Industrial Positive Pressure Exhaust Systems – Industrial Freestanding Stacks and Breeching Systems – Single Wall and Double Wall Construction – AL29-4C Venting Material for Condensing Boilers – Grease Duct Systems
Information – Cheminée Lining
---

CRITICAL FUEL SYSTEMS:
Oil Pump Transfer Sets – Day Tanks – Fuel Oil Maintenance and Filtration Systems – Control Systems – Fill Manifolds
Information – Critical Fuel Systems
---

CUSTOMCARE WATER TECHNOLOGIES:
Commercial and Industrial Water Softeners – Water Filters – Dealkalizers – Deionizers – Reverse Osmosis
Information – CustomCare
---

HURST BOILER & WELDING CO.:
Packaged Steam and Hot Water Boilers – Firebox to 813 HP – Vertical Tubeless to 100 HP – Scotch Firetube 3 Pass and 4 Pass Wetback to 1,800 HP – Scotch Firetube 2 Pass and 3 Pass Dryback to 800 HP – Natural Gas/Oil/Solid Fuel Fired – Deaerator – Boiler Feed Systems – Blowdown Separators
Information – Hurst Boilers
---

RITE ENGINEERING & MFG. CORP.:
Packaged Steam and Hot Water Boilers – Inclined Watertube Type – 11.5 HP to 300 HP – Gas/Oil/LPG/Methane – Atmospheric/Forced Draft Burners – Durafin High Efficiency Steel Non-Condensing Hot Water Boilers – Low NOx Available
Information – Rite Boilers
---

WEBSTER COMBUSTION:
Packaged Burners – 4 HP to 4,800 HP – Gas/Oil/LPG/Biodiesel/Tallow/Digester/Syngas/Methane Fuels – Low Nox – PosiControl – Linkageless Control System – Control Panels – Oil Pump Sets – New Temp-A-Trim Air Density Trim System
Information – Webster Combustion
---
Kelden Feedwater Valves
Kelden Modulating Feedwater Valve Assembly – Valves good through 1500 BHP. Will NOT leak thru. Used on boilers and deaerators throughout the country.
Information – Feedwater Valves
---
Kewanee
Kewanee Boiler Parts – We are your single source location for difficult to find Kewanee boiler/burner parts. i.e. – blower wheels, electrodes, cam assemblies, etc.
---
Additional items:
Sample Coolers – Sample Coolers suitable for hot water, saturated steam or superheated steam services
Automatic Boiler Blowoff Controls – Intermittent conductivity based boiler water sampling system
Chemical Feed Systems – Packaged chemical feed systems, steel & polyethylene tanks, shot feeders
Grundfos Pumps/Parts – Seal kits, stack kits, replacement pumps